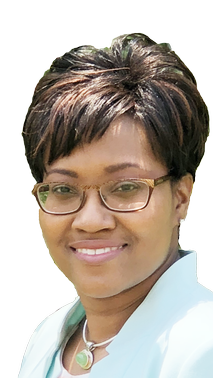 The Purple Line Corridor Coalition is excited to announce the newest addition to our team, Vonnette Harris, who joins as Housing Development Coordinator.
Vonnette will be responsible for identifying properties for affordable housing development and working with coalition partners to move those properties through the pipeline. "I look forward to assisting the HAAT in helping to push housing projects forward that benefit Prince George's and Montgomery Counties' most vulnerable populations," she writes.
Vonnette has worked in the development of affordable housing for more than sixteen years. With experience in site selection and acquisition, feasibility, market analysis, financing, project and construction management, community engagement, and more, Vonnette will be a major asset to the PLCC in its mission to ensure no net loss in affordable housing along the corridor. Her work has included the creation of a new large scattered-site development, the construction of mid-rise developments for seniors and families, and the adaptive reuse of several historic structures into multifamily housing.
In addition to her skill and expertise, Vonnette brings personal commitment and dedication to the role of Housing Development Coordinator.
"Addressing housing inequality is one of my passions," writes Vonnette. "I firmly believe that quality housing should be a fundamental right in this country and not a privilege."
The Housing Development Coordinator position is made possible by the generous support of the Center for Community Investment and Kaiser Permanente through Accelerating Investments in Healthy Communities.
Read More