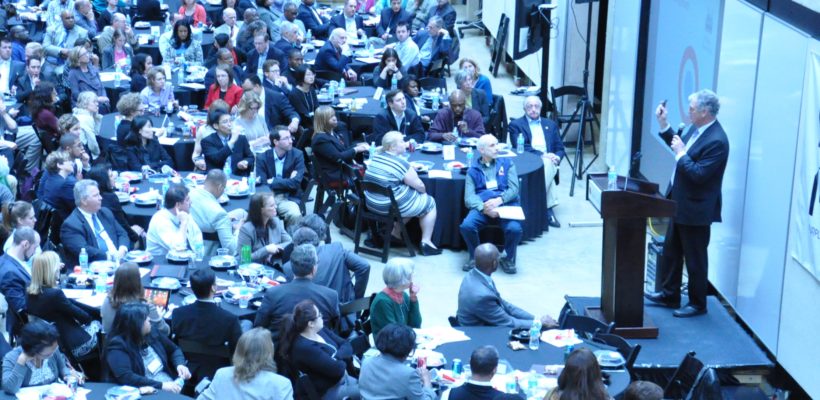 Register Now for PLCC's Annual Stakeholder Meeting
Join us on November 17, 2020 from 9:00AM-12:30PM for PLCC's Annual Stakeholder Meeting. Click here to register (via Eventbrite.)
In November of 2017, following an extensive stakeholder engagement process, the PLCC launched the Community Development Agreement for the Purple Line Corridor. Since then, dozens of organizations across the Corridor have been working collectively to support and grow local businesses, build a thriving labor market, ensure housing choices for all, and support vibrant communities.
2020 has brought new challenges. Between COVID-19 shutdowns, a renewed national and local focus on racial inequities, and the temporary halt of Purple Line construction, where do we stand? Join us on November 17 to hear from state and local leaders, nonprofits and community members about how PLCC is adapting and accelerating its commitment to an equitable Purple Line Corridor. We also invite you to network with PLCC's partners — local and regional community groups, nonprofits, governments, businesses, anchor institutions, banks, philanthropy, faith and other organizations — and help chart next steps for the coalition.
The meeting will take place via Zoom. Registered participants will receive a link prior to the event.