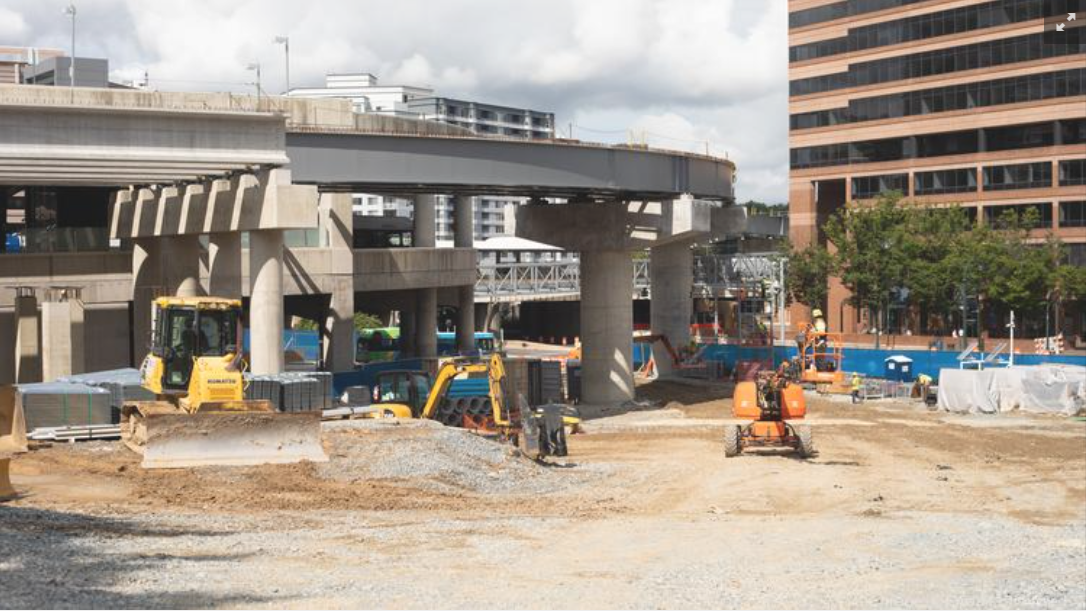 "We don't stop": PLCC's Sheila Somashekhar and NCSG's Nick Finio on next steps in Washington Business Journal
With construction stalled, the Purple Line's future is uncertain, but PLCC's work continues, argue Director Sheila Somashekhar and NCSG associate director Nick Finio in the Washington Business Journal.
Click here to read the full article (paywall).
Finio urges supporters to take the long view. "There are plenty of people who probably remember how long it took to get the Green Line built, all those decades of funding battles," says Finio in the article.
And the construction delay may have an upside; lawmakers and affordable housing advocates will have more time to prepare for the increase in housing costs that the line is expected to cause.
"We don't stop, that's the long and short of it," says Somashekhar. "We know there's some challenging months and maybe years ahead of us, but the goals we have are multi-year goals, regardless."