TThe Purple Line Corridor Coalition (PLCC), formed in 2013, is a multi-sector collaborative led and administered by the University of Maryland's National Center for Smart Growth (NCSG) in partnership with a coalition of community organizations, state and local governments, nonprofits, philanthropies, and businesses. PLCC led the creation of the Community Development Agreement for the Purple Line Corridor which articulates a collective vision for vibrant economic and community development along the 16-mile corridor.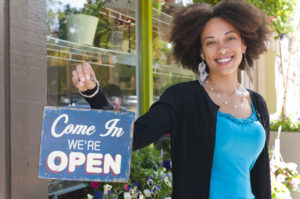 Mission
To ensure the Purple Line light rail creates a place of opportunity for all who live, work and invest in the corridor through a commitment to increasing access via public transportation to housing choices, job and business opportunities, and communities that are vibrant and sustainable.
Convene
PLCC brings together a unique set of partners to leverage skills and perspectives. Through a collective action strategy, partner and collaborating organizations are aligning their work plans for coordinated action among government, businesses, philanthropy, nonprofit, and civic organizations.
Collaborate
We use the Community Development Agreement to stimulate innovative collaboration, focus community investment, and plan beyond the tracks to ensure that investments in the Purple Line light rail corridor benefit all who live, work and invest in the corridor.
Research & Educate
We research best practices and lessons learned from corridor approaches and create informative maps and tools to provide a new look at what's in the corridor, where things are going, potential impacts and opportunities.
Provide Technical Assistance
Our partners bring expertise in development, financing, civic engagement, data analysis, and more. We develop tools to inform, catalyze and support conversations around transit development and the communities impacted.
The work of the PLCC would not be possible without our partners who serve on the PLCC Steering Committee, lead work groups, and help to carry out the work plan in collaboration with a broad range of member organizations serving on the Agreement Advisory Committee and work teams.
Member organizations provide diverse perspectives from many sectors throughout the corridor and region.
Endorse the Purple Line Agreement and Join (Free)
We also appreciate the support of the many funders who helped make our past stakeholder workshops and projects possible. Contact Gerrit Knaap or Kim Ross to learn more about how to support this important work.
Purple Line Corridor Coalition
National Center for Smart Growth
University of Maryland
1112 Preinkert Field House (Building 054), College Park, MD 20742